A Marriage License Application may be printed out and brought to the Circuit Clerk's Office. To obtain a marriage license, both parties must apply in person at the Circuit Clerk's Office. The following information is required on the marriage application: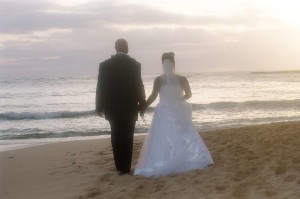 Full names and addresses of both parties applying for marriage
Names and addresses of the parents of both parties applying (maiden name of mother)
Age, date of birth, and state of birth (or foreign country)
Proof of age (e.g., driver's license, birth certificate, school record, etc.)
Highest grade completed in school
Number of previous marriages
How the last marriage ended (divorce, death, etc.)
Date last marriage ended
If either applicant is younger than 18 years of age, parental consent from BOTH parents is needed. Applicants ages 18-21 only need one parent to sign. Parent or guardian may come with the applicants.
Marriage licenses cannot be issued unless the male applicant is at least 17 years of age, and the female applicant is at least 15 years of age.
The marriage license can be applied for and issued on the same day provided all requirements have been met. The marriage license fee is $21 and the license doesn't expire once it has been issued. PLEASE NOTE: Our office does not perform ceremonies, we only issue the licenses.